WdKA Research Center focuses on ongoing transformations and shifts in arts and design practices in their relations to societal change. We observe, analyze, follow, and immerse ourselves, as practitioners, in these transformations. Through practice-based, artistic research with teachers, students and external partners, we translate our findings into renewed, timely art school curricula.
Research areas / LECTORATEN
The AUTONOMOUS PRACTICES research program investigates new concepts of "autonomy" in the arts that shift from, critically revise, or even break with, traditional Western notions of aesthetic and artistic autonomy.
The COMMERCIAL PRACTICES research program investigates how artists and designers can materialise and contribute to alternative modes of organisation and production based on strong ecological and cooperative/collaborative values.
Within the LIVING STATIONS we question material practice within arts and design and investigate how to make and collaborate with 'living' and biological systems.
The Rotterdam Arts & Sciences Lab (RASL) is a unique collaboration between Erasmus University Rotterdam, The Willem de Kooning Academy-Piet Zwart Institute (Media, Arts, Design, Leisure), and Codarts University of the Arts (Music, Dance, and Circus Arts).
The RESEARCH STATION is the place within the Willem de Kooning Academy where research activities, education, sources, students, teachers, researchers, and other enthusiasts meet.
---
Research Support & Opportunities
The WdKA Research Center provides support in Bachelor, Master and doctoral supervision, offers pedagogical guidance, advises on studies at the 3rd cycle level, doctoral and postdoc research. The WdKA Research Center contributes expertise to working groups and committees in the development of curricula and research projects.

For more information please visit our FAQ page and our timeline.
---
CONTACT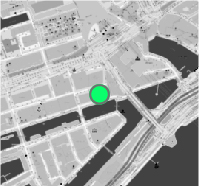 WdKA Research Center is located inside the Research Station on the ground floor of WdKA's main building.
Wijnhaven 61, 3011 WJ Rotterdam.
You can reach us by E-Mail:
wdka-research@hr.nl.
---