| | |
| --- | --- |
| Date | 11/02/2023 |
| Time | 14:30 |
| Location | Research Station Willem de Kooning Academy (WH.00.316) Wijnhaven 61, 3011 WJ Rotterdam |
| Researchers | |
| Affiliated research project | |
It Doesn't Stop at Images
A generational conversation on queerness, joy and visibility.
The original event was postponed due to the severe weather on the planned date, 2 November.
This conversation gravitates around the reclaim of queer joy and visibility through generational care. The guest speakers will discuss these topics in relation to the reproduction of a visual collective imaginary around queer experiences throughout the last decades. Pablo Lerma will moderate the conversation.

NEW DATE TBA
Research Station Willem de Kooning Academy (WH.00.316)
Wijnhaven 61, 3011 WJ Rotterdam
Free to attend and open to anyone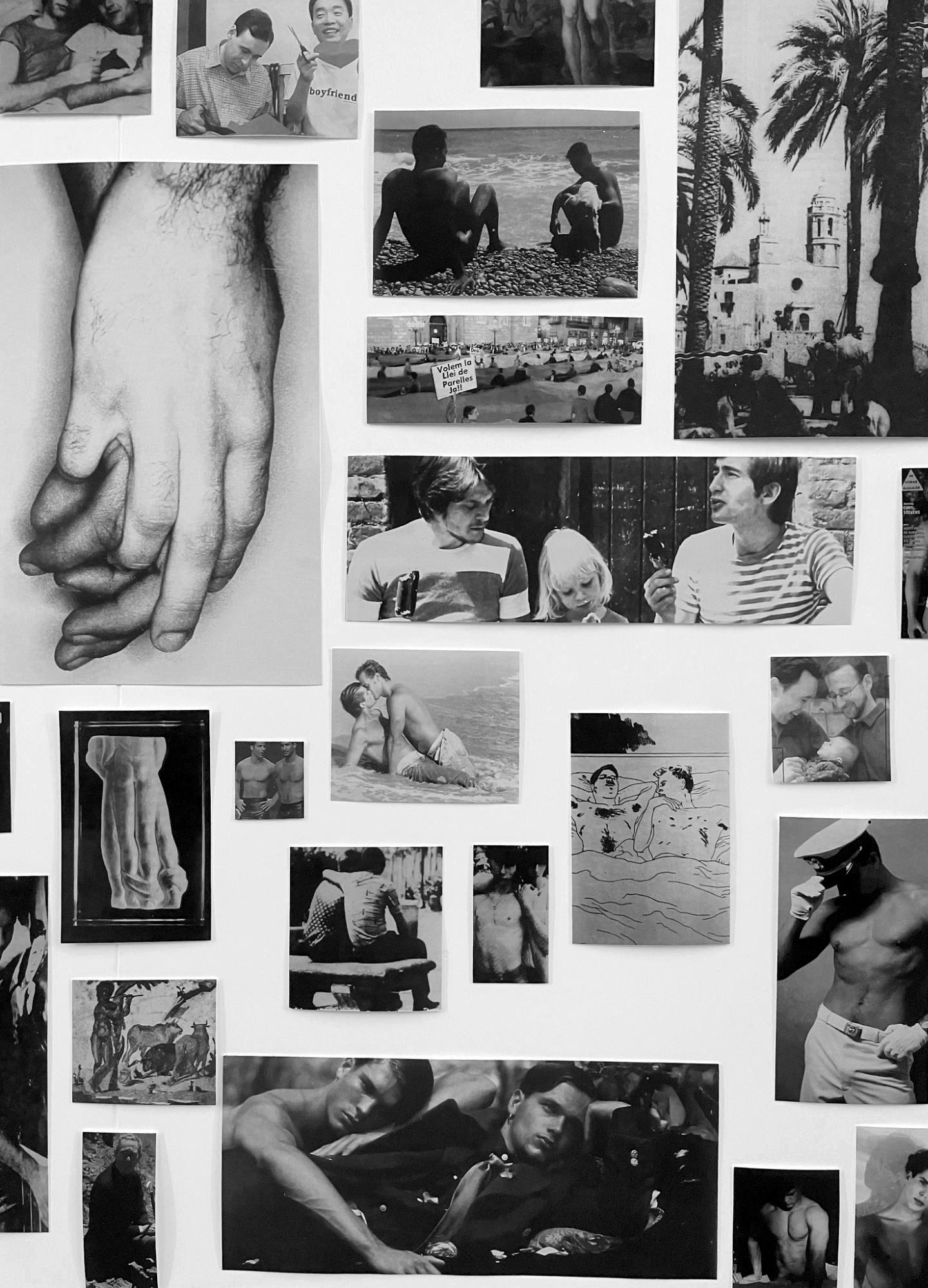 J.G. Basdew
A multi-talented artist and advocate, J.G. Basdew embraces inclusivity and empowerment in diverse spheres. Through his transformative artistic practice, Yazija, Basdew amplifies voices, including those of the LGBTQ+ community, fostering visibility and acceptance. As an Arts and Culture intermediary, he supports emerging talents, celebrating diversity and bridging gaps in the art world. With evocative writings, Basdew sheds light on unique identities, including queer experiences, fostering understanding and compassion. Passionate about connections and social progress, he inspires a more harmonious society, where every voice, regardless of background, finds its place. Basdew's dedication to promoting inclusivity stands as a testament to his commitment to creating a world where individuality thrives, enriching our collective experience.

CZAR KRISTOFF P.
An artist, publisher and educator from Laguna, Philippines, interested in (re)construction of space, memory and identity, through concepts of nesting and temporary architecture, for (pedagogical) occupation. Cottage industry publishing—blueprints, xerox, and other low-fidelity printing methods—is his material realm. His work has been exhibited at the Stedelijk Museum, Foam Fotografiemuseum, BAK basis voor actuele kunst, Showroom MAMA, De Appel, Nieuwe Instituut (NL), Deutsche Börse Photography Foundation (DE), Jogja National Museum (ID), C3 Artspace (AUS), Bangkok Arts and Culture Center (TH), Vargas Museum and Cultural Center of the Philippines (PH). Kristoff is a recipient of the Foam Talent 2022 (NL), Thirteen Artist Award 2021 (PH) and Ateneo Art Award 2017 (PH). He runs Temporary UnReLearning (URL) Academy, a school with no permanent address, interested in queering the art and cultural production in the Philippines.

Jim van Geel
Jim van Geel works as Coordinator Public Program at the Rijksakademie and as Curator Public Program Young Design at Design Museum Den Bosch. Previously he worked as Curator Public Program at IHLIA LGBTI Heritage and as a (freelance) producer at Stedelijk Museum Amsterdam, Kunstfort bij Vijfhuizen and The Performance Show (Art Rotterdam), among others. In the past he (co-)curated the exhibitions 'Post-Tribal' (Design Museum Den Bosch, 2023), 'Breaths Between' (Kunstfort bij Vijfhuizen, 2022) and 'LGBTshirtQIA+' (IHLIA LGBTI Heritage, 2020). Additionally he regularly writes and talks about contemporary art for institutions and publications such as Frieze Magazine, Stedelijk Museum Amsterdam and FOAM. Furthermore he is a member of the advisory committee heritage at AFK (Amsterdam Fund for the Arts).
J.G. Basdew, Czar Kristoff P. and Jim van Geel's conversation is part of Promiscuous Infrastructures, a public seminar series on caring infrastructures and pedagogies of care.
Hosted by the Social Practices research program at WdKA Research Center, the Promiscuous Care Study Group gathers under the aegis of study using individual and collective care practices as sites of inquiry.