| | |
| --- | --- |
| Date | 09/18/2023 |
| Time | 12:30 |
| Location | Auditorium Willem de Kooning Academy (WH.00.116) Wijnhaven 61, 3011 WJ Rotterdam |
| Researchers | |
| Affiliated research project | |
The Smallest Gesture
Presentation of recent research and film by Yoeri Guépin
Yoeri Guépin will present a public screening of his film The Smallest Gesture, (currently on view at A Tale Of A Tub) at the Willem de Kooning Academy. In the film the artist follows his father, who was diagnosed with dementia at a young age, in his garden. The film is an ultimate attempt, by the artist, to activate and document the embodied knowledge and gestures of his father's experimental farming practice.
Monday 18th September 2023
12.30 – 13.30
Film screening of The Smallest Gesture followed by discussion
Auditorium Willem de Kooning Academy, Wijnhaven building (WH.00.116)
Free to attend and open to anyone
14.30 – 16.30
Conversation facilitated by Kari Robertson and field trip to see Yoeri's solo exhibition.
Tale of a Tub
Justus van Effenstraat 44 3027 TK Rotterdam The Netherlands
Free but for maximum 10 participants.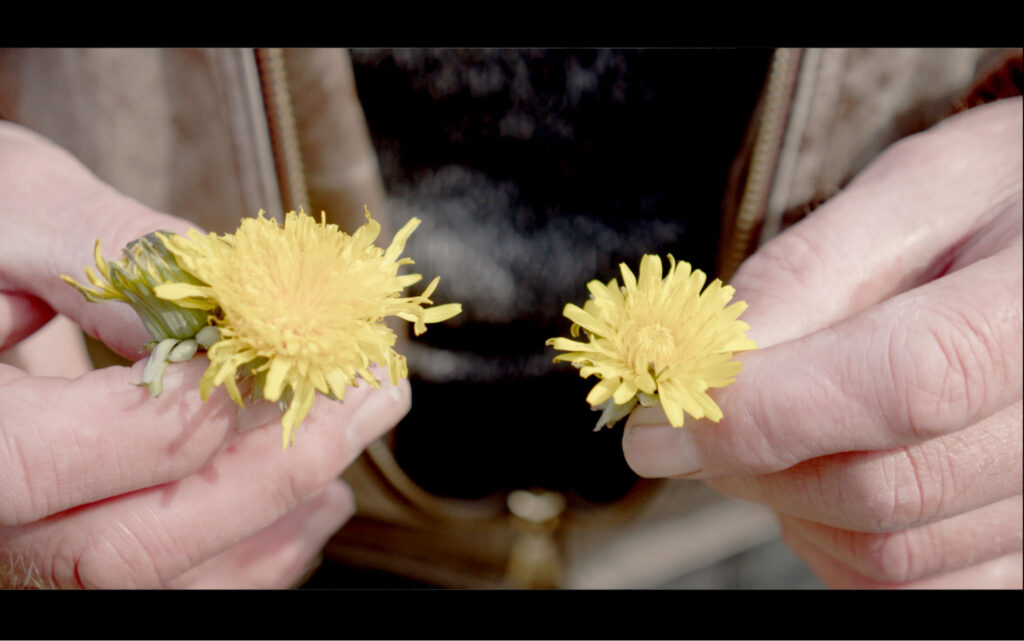 Image: The Smallest Gesture, Film still, 2023
Yoeri Guépin is a visual artist, researcher and gardener working with experimental forms of care. His experiences of being brought up on a biodynamic farm, together with his interest in cultural histories and their ecosystems, have resulted in an array of ecological projects that often find their form in gardens that act as vessel and entrance to marginal (hi)stories and nonwestern epistemologies.
Yoeri Guépin's screening is part of Promiscuous Infrastructures, a public seminar series on caring infrastructures and pedagogies of care. Promiscuous Infrastructures is programmed by the Promiscuous Care Study Group together with external partners Reading Room Rotterdam and TENT.
Hosted by the Social Practices research program at WdKA Research Center, the Promiscuous Care Study Group gathers under the aegis of study using individual and collective care practices as sites of inquiry.